OPEC needs to "shock and awe" the oil market for prices to gain, according to Goldman Sachs Group Inc.  The Organization of Petroleum Exporting Countries must increase output cuts aimed at shrinking a global glut with little public announcement in order to jolt investors, the bank said in a July 10 report. Without such action and no evidence of sustained declines in inventories as well as U.S. drilling activity, prices could slump below $40 a barrel, analysts including Damien Courvalin and Jeffrey Currie wrote in the note.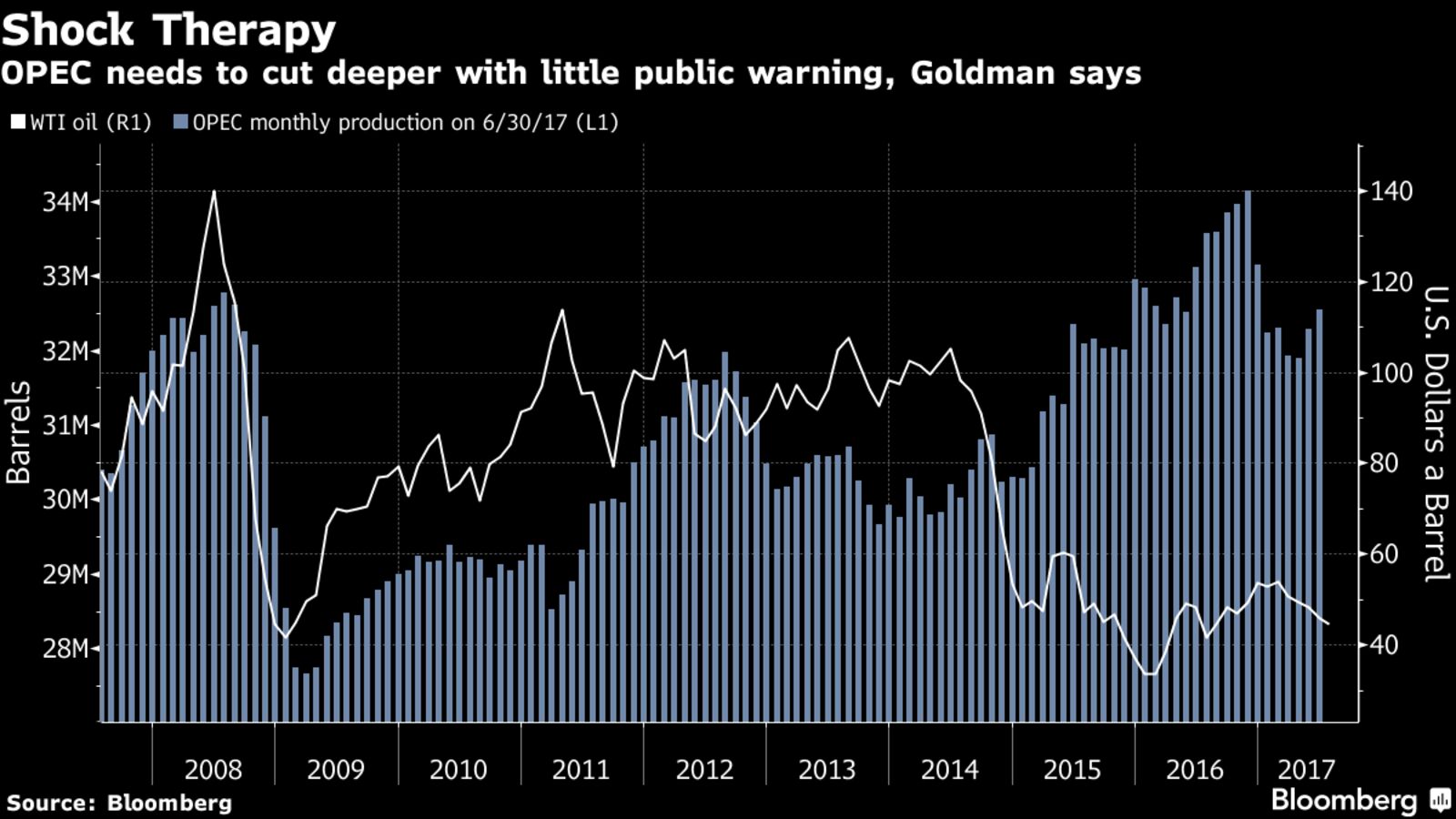 Goldman is flagging the risk of a further drop in oil after the bank late last month cut its three-month forecast for U.S. benchmark West Texas Intermediate crude to $47.50 a barrel from $55. Subsequently, it acknowledged in a separate report that it misjudgedthe commodities market this year. OPEC production and exports increased in June, driven by Libya and Nigeria that are exempt from the group's output curbs, while rising U.S. supplies and drilling activity have weighed on prices.
U.S. explorers put more rigs to work drilling for oil in the U.S. last week, reversing a one-week decline and reinforcing fears that OPEC won't be successful in its efforts to ease a global oversupply. U.S. output in the week through June 30 increased by the most since January, offsetting a decline in crude stockpiles.